Welcome to the blog, Cobblestones. We have a feeling you guys might be seeing more of them here in the future, so get excited. The collab is finally here. The Biergarten is one of the more popular destinations for college students at St. John's, and tomorrow a new chapter begins with us. This Thursday, and moving forward, St. John's students can come out to the Biergarten for great deals on food and drinks at an exciting venue.
Tomorrow night from 8-11 it all begins. Oh, and before I forget, come early. The line might be a little long and you definitely do not want to miss out on the new Johnnie Stool shot (I promise it's good).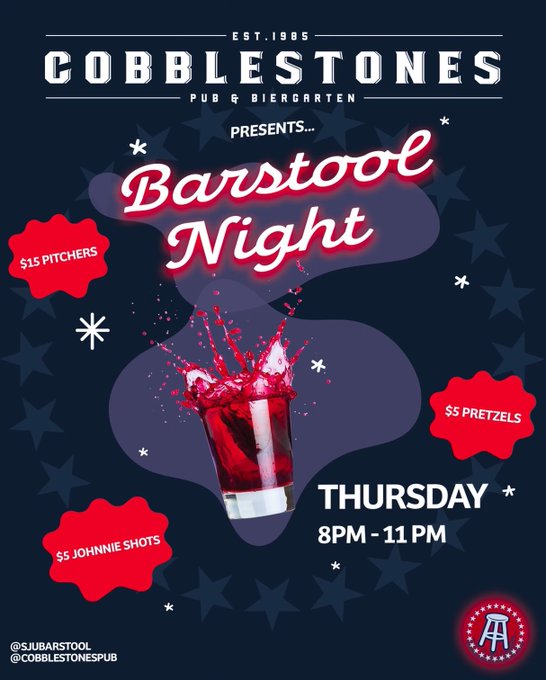 $5 Johnnie shots and pretzels, as well as $15 pitchers kick off the event. On top of that, $5 Biergarten light lagers and $10 boots are other fantastic options for you and your friends.
It's been a long time coming, but we are super excited to share this night and other Thursday's each month with you guys. Remember to stay Covid-19 safe and wear a mask. We hope to see you tomorrow with shots in your hand, but if you are more of a boot or pitcher person we're good with that too.